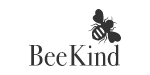 We are proud to introduce a new line of bath products made by Gilchrist and Soames to each guest room at the Sitzmark Chalet Inn. These products come from a high quality "boutique style" bath line which is nature-inspired. All of the products have a fresh lemon verbena scent. Try these fantastic bath ammenities in your room...and then purchase them
in the office
to take home !
The BeeKind Collection features Gilchrist & Soames' Signature formulations, which contain no parabens, phthalates, petrol-derived ingredients, mineral oil, urea, DEA, TEA or propylene glycol. They do contain food-grade, naturally derived USP glycerin; natural conditioning agents from honey and the Brassica plant; and soybean and cottonseed oil, instead of petrochemicals. The BeeKind formulations are also free of any artificial colors or dyes.
Along with the recyclable packaging and skin-friendly formulas, the company is supporting honey bee and sustainable pollination research at the University of California at Davis Entomology Department by donating a portion of the proceeds from the sales of the BeeKindTM Collection to the University's Honey Bee Research Program.
Feel Good. Do Good.


Delight in the rich rewards of feeling good and doing good. With honey and certified organic extracts of red clover, calendula, lemongrass and chamomile, BeeKind is as soothing as it is stylish. A portion of the net profits of this product supports honey bee and sustainable pollination research.
Available for purchase in the Office...Shower Gel, Lotion, Liquid Soap, Shampoo, & Conditioner. 10 oz bottles with Pump. $12.00 or 3/$30.00